Jr. Jump Clinics - with Shaums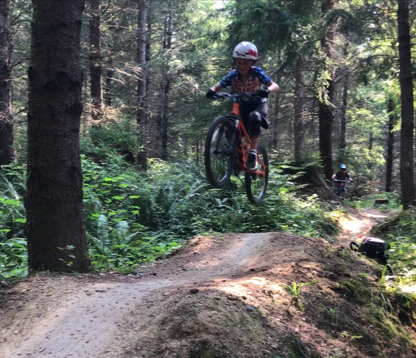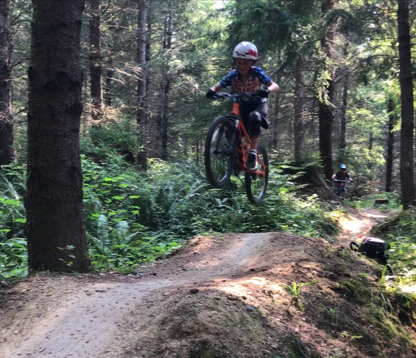 Jr. Jump Clinics - with Shaums
Jr.Jump Clinics - with Shaums
Have taken our Level 1 - Intro to Jumps Clinic (Trampoline Zone) and are ready to get on your bike and put those skills to work?
Level 2 - Beginner - Intermediate Jump Clinic will teach you techniques that will get you off the ground. You will start with learning how your suspension works to safely get you airborne. We then work to understand how to control the bike in the air while getting ready for the landing. We then practice riding through jumps, static holds and off the bike exercises.
Level 3 - Advanced Jump Clinic brings it all together from the Aerial awareness clinic at Trampoline zone and the Fundamentals of Jumping you practiced at the Beginner Jumps. You are now ready to take it to the trails where you will progress to more airtime and successfully landing gap jumps with confidence.
Level 2 & 3 - Jump Clinics will meet at Samish Way parking lot before heading out to the trails.
Dates:
Level 2 -Sunday September 8th (postponed TBD )
Level 3 - Sunday September 29th
Time: 10am-1pm
Location:
meet at Samish Way Parking
Price:
$60
Ages: 7 - 13 (exceptions can be made)
DEADLINE: Registration closes 9 pm night prior
All participants must sign waiver (click the "SIGN MNW WAIVER" button link in bottom right corner of page)
*Time and Location are subject to change based on weather, daylight or varying circumstances.*